LET'S MEET VIRTUALLY!
Do you want to organize fairs or a conference for 1,000 people?
Or maybe integrate a remotely working team ?
Your students are not motivated to log on to classes remotely?
WE HAVE A SOLUTION!
Virtual office, conference and educational spaces, a place where your team, conference guests or students can meet AS IN REAL LIFE.
As an avatar you can high-five, dance and, above all, talk and work together with others, learn or conduct lectures, training sessions, lectures and discussion panels.
Real WORK, EVENTS and EDUCATION with excitement like a computer game. This is the future of remote work, learning and building relationships.
Virtual
Offices
Let's meet, let's talk in groups, let's be together!
Working remotely again brings fun and unity to a team. A common space to work and network.
VIRTUAL CONFERENCES
Despite the lack of possibility to organize real events, YOU CAN INVITE AT LEAST A FEW THOUSAND GUESTS!
Participants interact, they can talk to each other in larger or smaller groups, they can participate in lectures and panel discussions. This is not a webinar.
This is the real experience of being at a conference.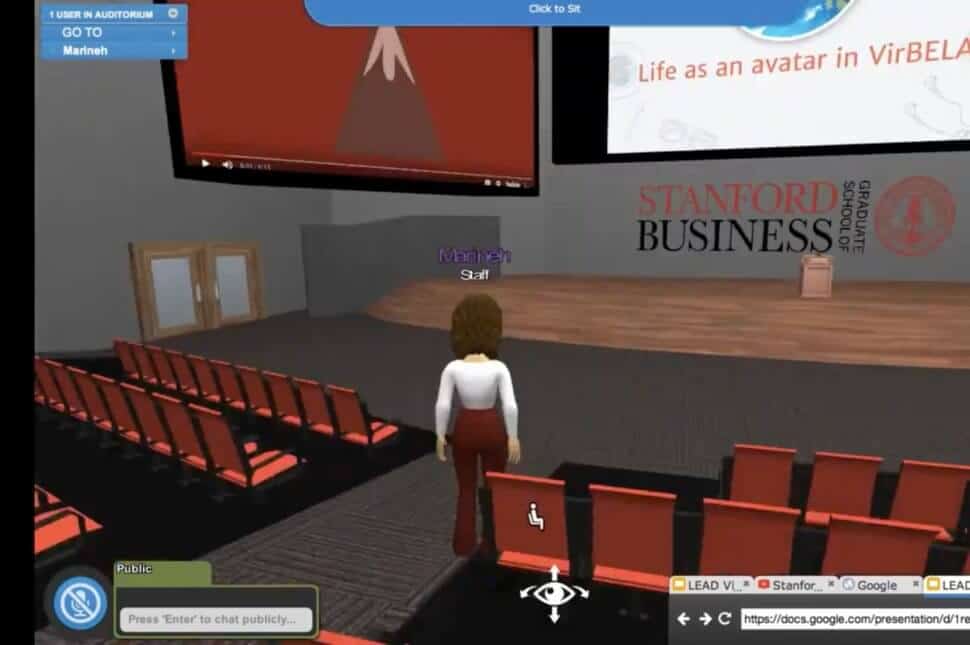 EXAMPLES OF VIRTUAL EVENTS
LAVAL VIRTUAL WORLD 2020
April 22-24th, 2020
8500+ attendees
THE ECHO VIRTUAL SUMMIT
April 14th, 2020
2000+ participants
ADVANTAGES OF VIRTUAL SPACES 

TURNKEY
Describe what you need and we will adjust the virtual space specifically to your needs and expectations.

ECONOMIC AND ECOLOGICAL
They do not pollute the environment and do not require cleaning. They allow you to save on travel and accommodation.

WHENEVER AVAILABLE
Open around the clock, you can always use them. Perfect for working in several time zones.
Virbela - THE MOST ESSENTIAL VIRTUAL MEETING PLATFORM
In March 2020, LAVAL VIRTUAL, an organization of the VR/AR business world, tested nearly 40 platforms supporting virtual meetings, collaboration about the organization of virtual conferences.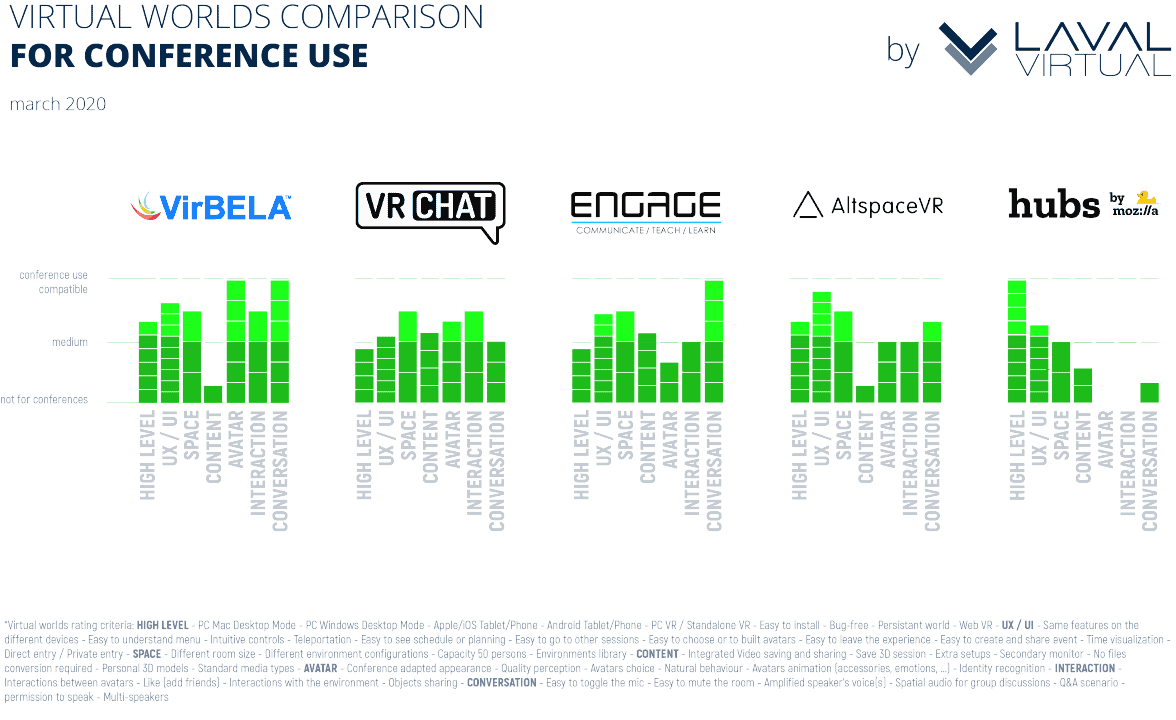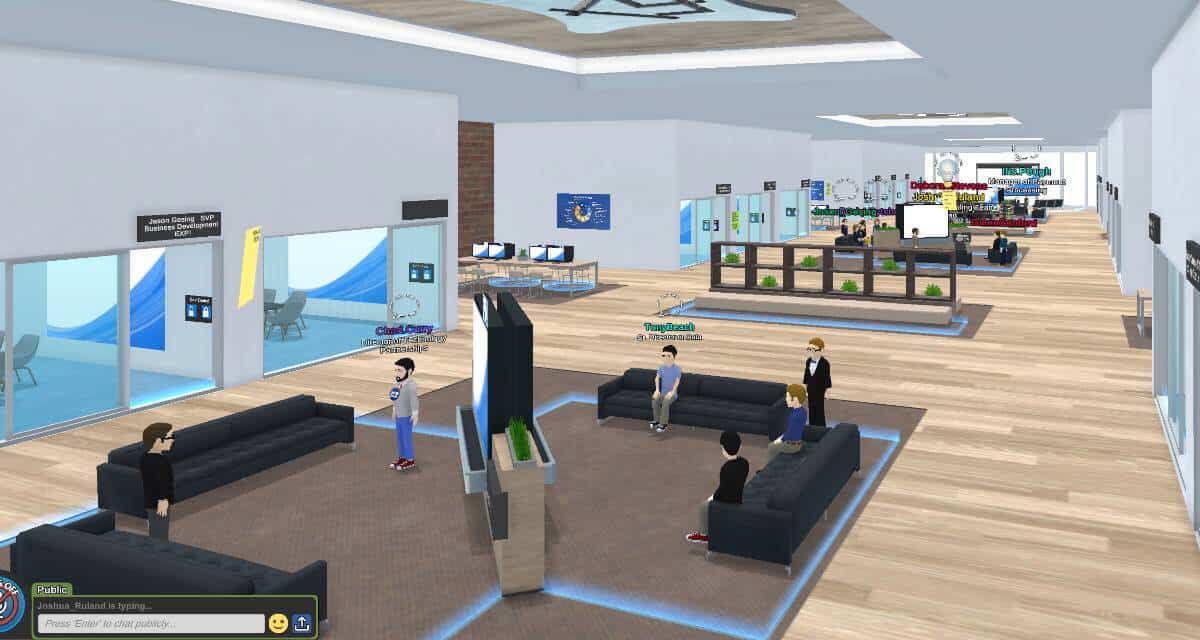 VIRTUAL OFFICE
Working remotely you will feel part of a team. You will naturally interact with others. Individual offices, conference rooms and social spaces are available and waiting for you.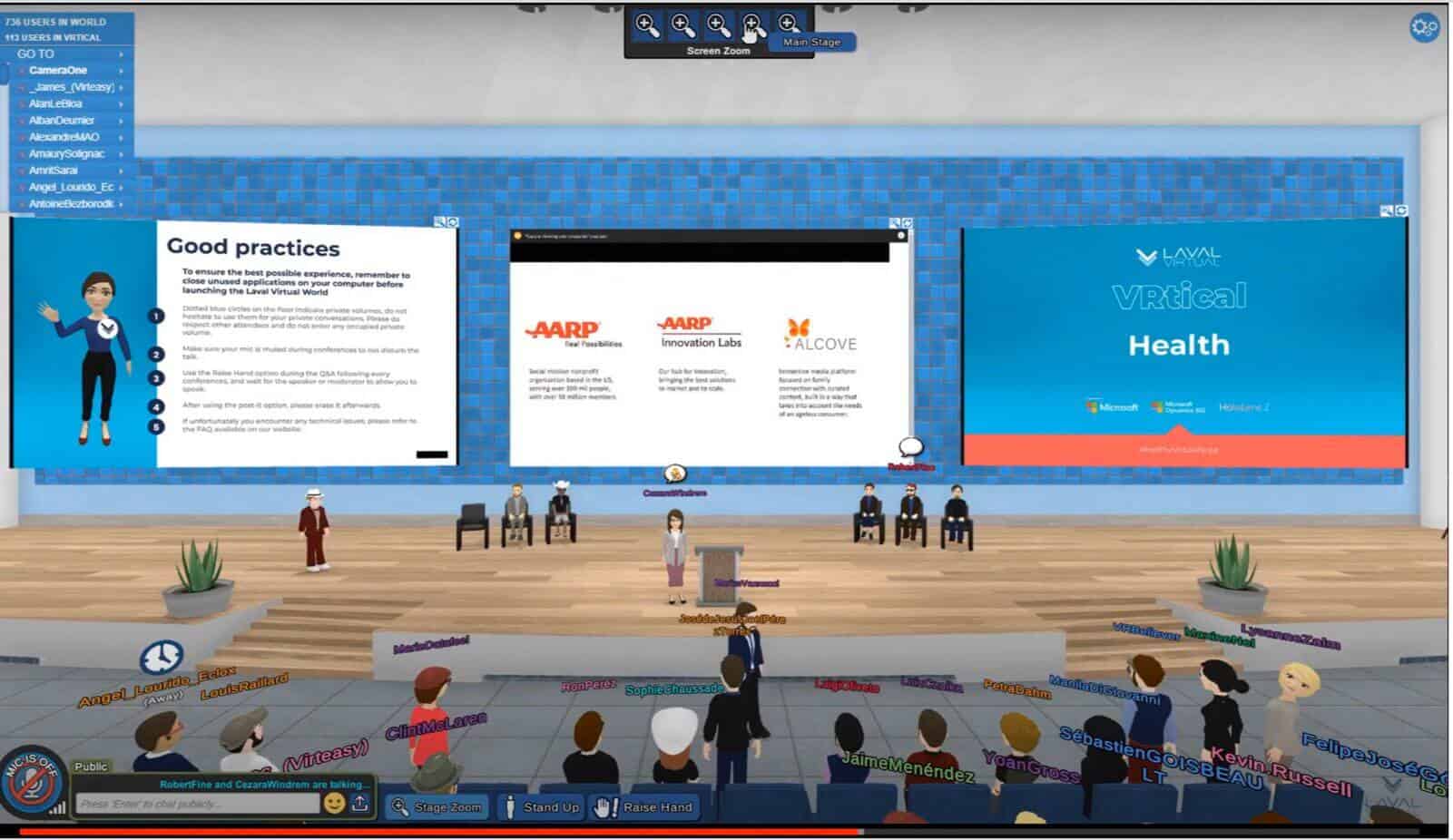 VIRTUAL CONFERENCE
In the virtual world there are no bans on organizing mass events. If you were planning to organize a conference - do it virtually!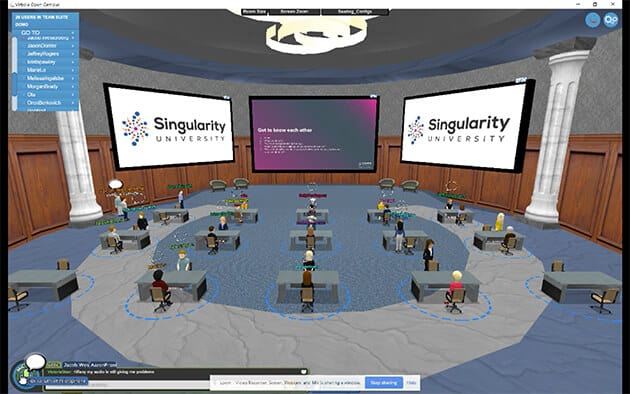 VIRTUAL CLASSROOM
Remote education in a whole new dimension. Ability to work in groups and subgroups, supporting learning through interaction with other students.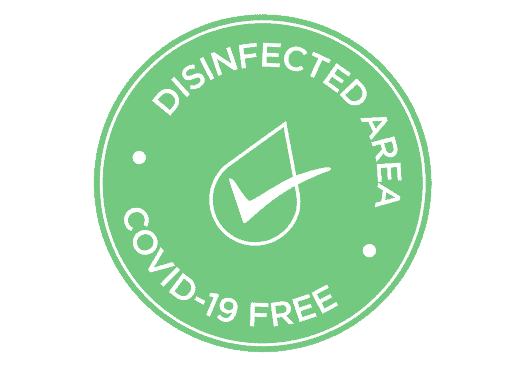 The Virtual World of events
We can still organize fairs and conferences even for a few thousand participants! Completely safe and with higher attendance, as participants take part without leaving their homes or offices.
You have to try it!
Meet me at the AVATARLAND -Virtual Exhibition and Convention Center. I do recommend!
- Agnieszka Ciesielska / EventowaBlogerka.pl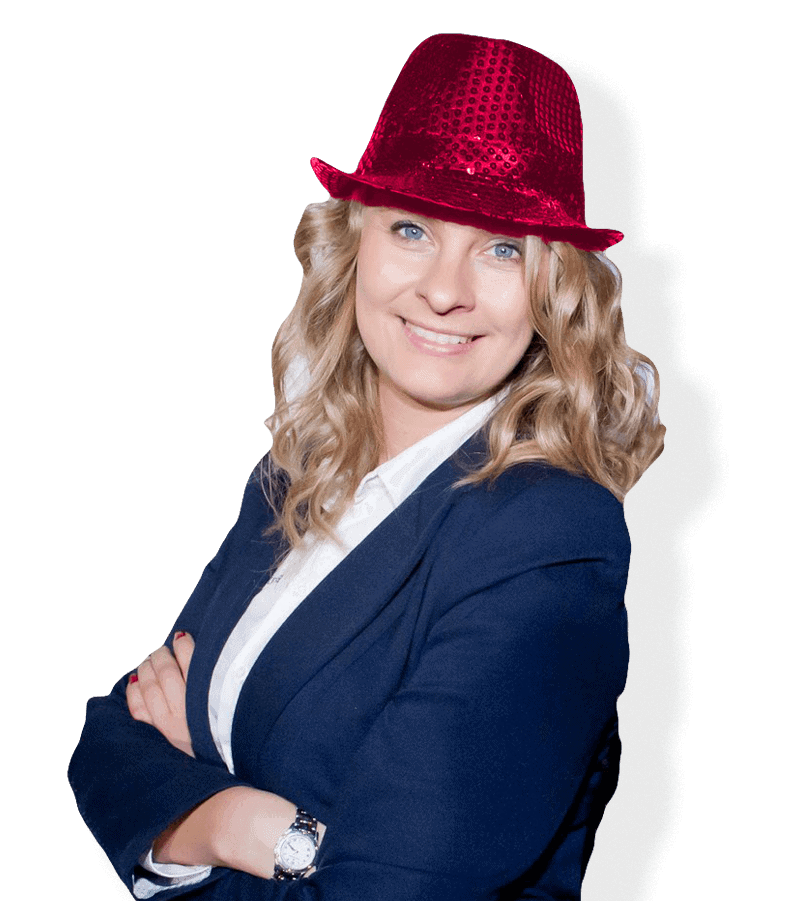 MAKE AN APPOINTMENT FOR A GUIDED TOUR!
WHAT DOES THIS VIRTUAL WORLD LOOK LIKE?
CONTACT US
If you want to explore the virtual world of Virbela, rent an office here, hold a conference, fairs or conduct a course or training - let us know!  
Meet us in the virtual world even today! 

EVERITUM OFFICE
Al. Jerozolimskie 85/21
02-001 Warsaw, Poland